5 Tips On Where You Can Store Your Worn (But Not Dirty) Clothes
5 Tips On Where You Can Store Your Worn (But Not Dirty) Clothes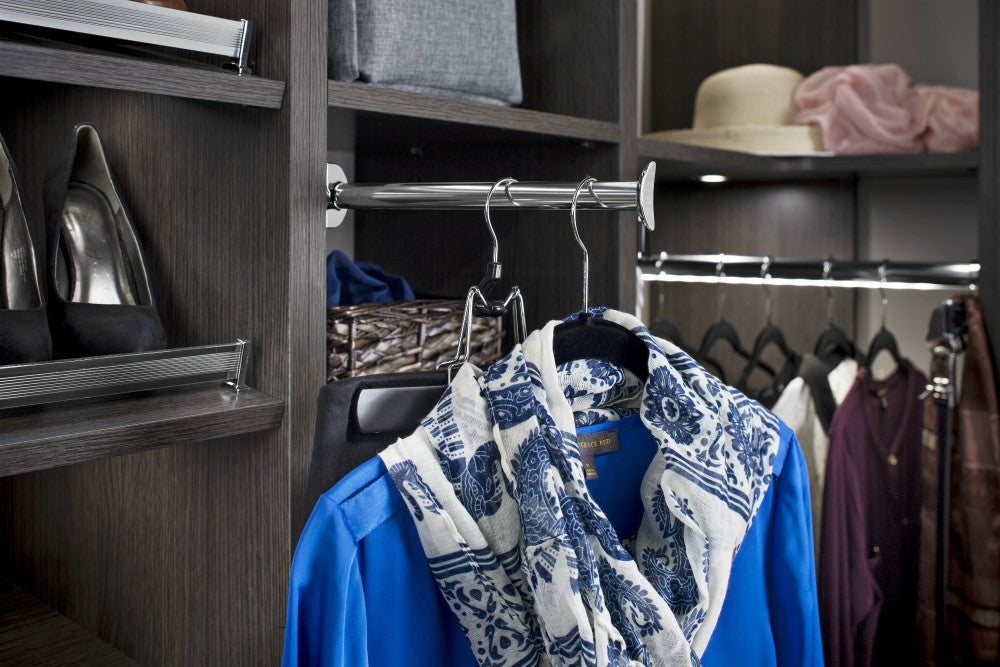 Keeping your worn clothes in the closet together with the clean ones is an entirely wrong tactic that you should abandon.
We're here to give you ideas on where you can store - until you wear them again - all those clothes you've worn at least once.
Put some valet pins on your closet, which provide a convenient location to hang your worn clothes. The valet pin retracts into the partition, keeping it out of the way when not in use.
Mount a closet valet rod to the side panel of your cabinet so you can hang your worn clothes. With 30 lbs (13 kg) load-bearing capacity in a vertical position, you may hang many of your worn clothes without worrying about the weight.
Mount a swinging wardrobe rail on your bedroom wall
Add a swinging wall hanging rail which offers plenty of space for your worn clothes. The clothes wall rail takes up very little space thanks to its construction. The wall hanging rail can swing 180 degrees to the left and right; you can swing it close to the wall to save space when you don't use it.
A ladder is very fashionable, and it will get you out of trouble. You can store on the clothes that you have worn and the bags and accessories you want to have on hand.
If you have room in your wardrobe, you can dedicate a shelf to these clothes. Anything clean enough to wear is decent enough to get back into your closet.