Do The Cleaning After Cooking An Easy Task
Do The Cleaning After Cooking An Easy Task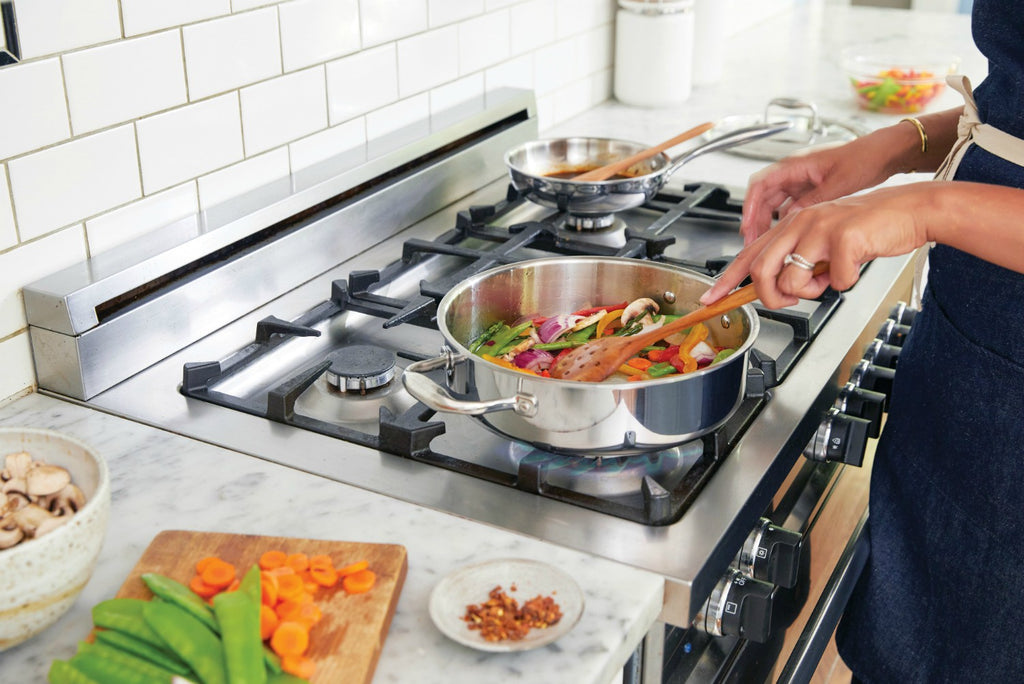 No one likes to clean the kitchen after cooking. These strategies will help you make clean the kitchen easier.
After cooking, the last thing someone wants is to wash the dishes and clean the countertops (in reality, every person after eating wants to throw a nap). Unfortunately, cleaning is a necessary evil that needs to be done.
Empty the dishwasher before lunch 
Check if there are any forgotten dishes in the dishwasher before cooking. This way, by soiling a dish, you can put it straight into the dishwasher.
Minimize cooking utensils 
Do you need to use all your bowls? Please don't get caught up in the cooking shows that put all the ingredients in each jar before they start. After all, they don't clean up afterward! If all your ingredients are going to be in the same bowl, then you can only use this. Do it, and you will not regret it!
Have the trash can near you 
If you have your waste bin installed in a cabinet, then it is useful when you cook to open it and have it handy. So you can throw away what you don't need while cleaning, for example, fruits and vegetables, instead of piling peels on the counter.
Cleaning as the process progresses 
This step may seem obvious, but many people stain all the dishes to cook a meal, and the kitchen looks like a bombarded landscape after the cooking is over. It makes cleaning even harder afterward. As you sauté your onions or wait for the water to boil, you can clean the stains you have soiled or also wash any dishes you have soiled (unless you have a dishwasher). Otherwise, if you have nothing to do, you can lay the table so that it is ready.
Have your storage containers ready 
Make it easy to store leftover food after having your tanks on the counter. So when someone finishes their meal, you will be able to put it straight into one of the storage tanks.
Use easy-to-wash tablecloths 
If you do not have any formal guests at home, then there is no reason to use your most expensive tablecloth. Choose an easily washable tablecloth (or a waterproof one).