These Are The Changes You Must Make To Get A Stylish Kitchen
These Are The Changes You Must Make To Get A Stylish Kitchen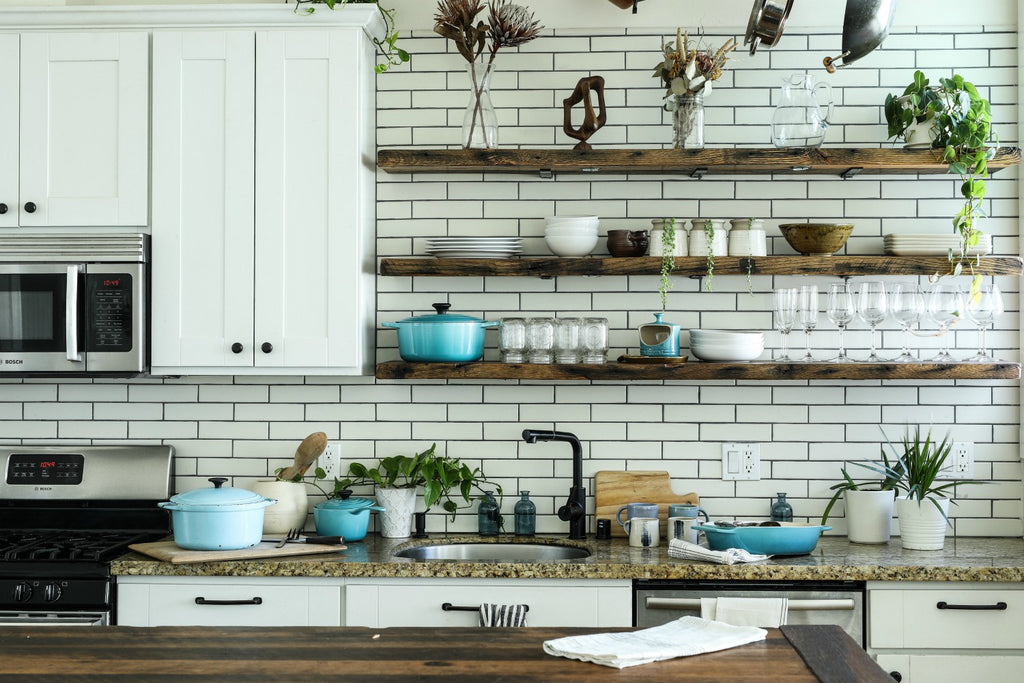 The kitchen is one of the essential areas of the house. The whole family spends a lot of time in it, especially if there is no dining room. Now you can transform it and give the style your kitchen lacks without spending a lot of money. Below you will find some great ideas to adopt. 
Cabinets take up most of the kitchen space, so a small change in cabinets can completely change the entire kitchen's look. One of the changes you can make is to paint your cabinets yourself. It is very fashionable lately for the top row of cabinets to be painted differently from the bottom. If your kitchen is small, paint the upper cabinets white to look more significant to the eye. If it is large, paint the bottom white and choose a bright color for the top to emphasize the space. Yellow is an excellent color for the kitchen because it creates a feeling of hunger. If you want to renovate your kitchen, you can keep the cupboards and only change the doors. You will save a lot of money, and the look of your kitchen will change completely. Another way to renew your cabinets is to cover them with wallpaper. A beautiful option is to dress the doors with a wallpaper that looks like wood. Another solution is to stick to beautiful tiles with lovely patterns. Choose the thinnest and lightest ceramic tiles as possible so that your cabinet door does not hang in the future. Glue the tile with some silicone, and you are good to go.
A reasonably economical solution to change your kitchen's style is to remove the top row of cabinets and place shelves. A kitchen in which the dishes themselves and the glass shelves are considered decorative elements is entirely out of the classic data. 
If you want to renew the kitchen tiles completely, it is good to know that you do not need to remove them. You can use a special coating applied directly to the surface you want to paint before applying the final paint, let it dry for 24 hours, and then re-paint the kitchen tiles with any plastic color. 
If you have a table in the kitchen stuck to the wall due to limited space, emphasize it to look stylish and not cramped. Paint a vertical strip from the ceiling to the floor with a darker color and place horizontal shelves. The painted wall immediately refers to a modern bookcase, and the table looks like it is part of the composition. 
If you have an old refrigerator and do not like its appearance, you can very cheaply make it look very stylish and expensive. You can order a sticker, stick it yourself, and peel it off whenever you want. 
With a stylish 
pull-out spice rack
, you will have in hand all materials that you use frequently. Besides spices, you can store coffee, sugar, flour, and salt.
You will have instant access, you will know when they finish, and your kitchen will be stylish
. 
Also, with the pull-out spice rack, you make sure that no dust or insects enter.
Decorate your kitchen with pots. Put different herbs in cups and make a garden with fresh herbs. Cut a wooden shelf the width of your sink. Screw on both ends and create a stand that will add style and space to your herbs. For dried herbs, put your stuff in glass lid food containers. It will be easy to find and use basil or cinnamon when you need it and keep your kitchen stylish.
If you have a window in the kitchen and you are not privileged to have a spectacular view, you can stick a sticker with a theme from nature. This sticker allows 30% of natural light to pass through. So the landscape will be as bright as needed in the morning, and washing dishes will be much more relaxing. 
In the kitchen, apart from being useful, a carpet is also lovely. Choose a raincoat or a rug that can fit in the washing machine as it will need frequent washing.