4 Ideas For Storing Your Broom and Mop
4 Ideas For Storing Your Broom and Mop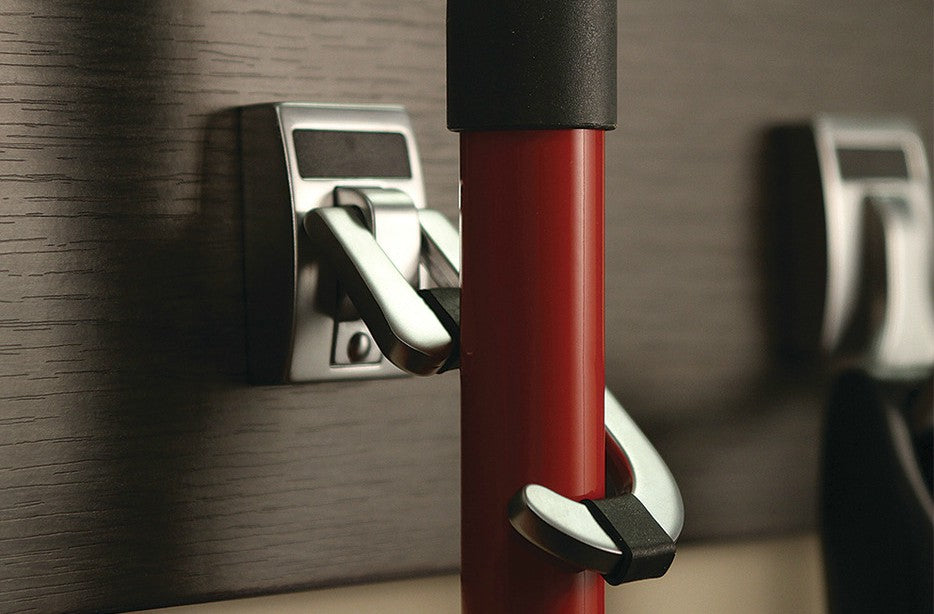 To have a clean house, you also need the necessary tools, such as the broom, the mop, the dustpan, the duster, and many other essential household items. However, when you are not using them, you need to store them in one place by wasting your free space or a permanent clutter in the area you have placed them.
If you do not want to face a corner of the house with a stacked broom, mop, and whatever other cleaners you use, but you want organization and order to prevail everywhere, take advantage of the following ideas.
Hang your dustpan, broom, and anything else you use on a special stand in one go. If you store the broom in the balcony corner, it can damage it and bend its pole. Using a Non-Slip Utility Hook, you ensure free space on the floor since everything hangs, neat and in order. You can place the broom or mop at any height you want, thanks to the non-slip hooks and the rust-proof aluminum rail. Hang this unique base either behind a door, the utility room, or the corner of your balcony wall.
The broom hook is a stylish and ingenious way to store all of your cleaning tools and is ideal for long-handling items such as brooms and mops. You save space and declutter by hanging your cleaning tools with style in the laundry room, garage, utility room, and even your pantry.
If you do not have a storage space in your home, then you can make one yourself. One solution is to measure the dimensions you want and order a carpenter to make you an elongated cupboard, the same as the rest of the kitchen cupboards. No one will be able to imagine that you have placed the broom and the mop in there.
If you have a large bathroom, you can add cleaning supplies and make a storage corner where you have placed the washing machine. And because no one should discover this secret corner of you, you can hide it by hanging a shower curtain.