9 Tips For Fast & Easy Ironing
9 Tips For Fast & Easy Ironing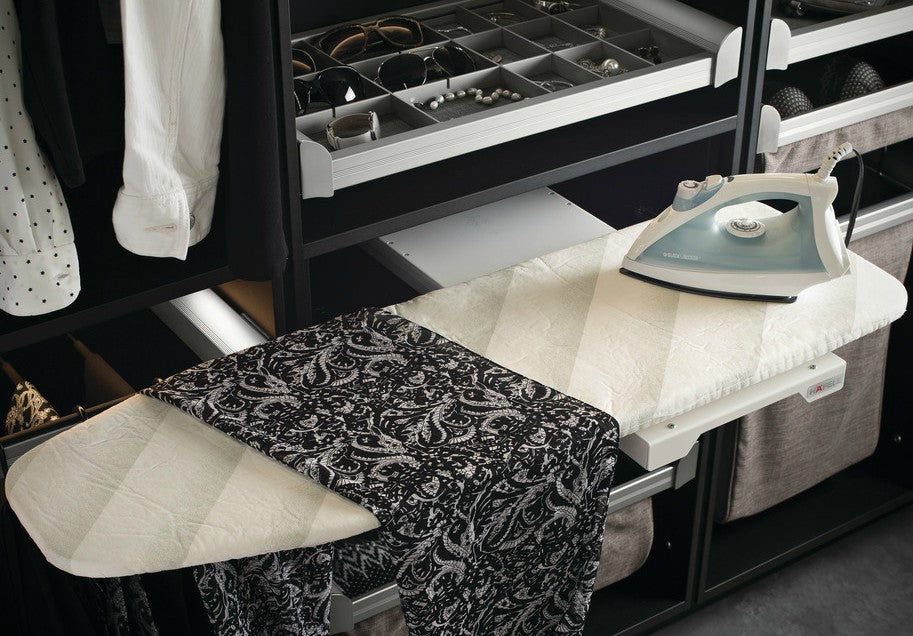 Ironing may help some people relax, but most of us don't want to spend our free time ironing, and not unfairly! Many of you think that you can press your clothes in a few minutes and end up ironing 4 to 5 hours because your clothes are not iron ready. If you want to save time ironing clothes then the following tips are a must-know.
Use the right amount of detergent
Follow the dosage instructions on your detergent carefully. Add the suggested amount without exceeding it because clothes that have an excess amount of detergent and not appropriately washed tend to wrinkle more easily.
Separate clothes based on fabric and weight 
It is advisable to separate some fabrics so that the most sensitive ones wash separately. Also, separate your clothes into heavy and lightweight clothing to avoid excessive wrinkles on light clothing when you wash them with more heavy clothing.
Choose the right detergent for each garment. Divide your clothes into white, black, and colored to protect them during washing.
High temperatures generally deteriorate clothing. But if you want to remove a solid stain, you can apply a high-temperature wash. High temperatures eliminate strong stains while helping to make your laundry more "dry." However, to avoid intense discoloration and tinting of your clothes, use traps that block excess colors.
Extra tip Put the detergent in the particular washer case and add 1 cup vinegar, which reduces wrinkles in clothes.
Don't overload your washing machine
By putting many clothes in the washing machine will make your clothes less clean and more wrinkled. It will result in repeated washing and spending a lot of time ironing.
Extra tip
Small Load: Fill the washer by 1/3.
Medium Load: Fill the washer at 1/2 (the best choice for clean clothes, which do not wrinkle too much).
Large Load: Fill the washer by 3/4.
Softener helps keep clothes soft, smells great, and at the same time, significantly reduces wrinkles. However, often we exaggerate by adding more softener to the washing machine than the recommended amount.
Choosing the right program
If your goal is to spend less time ironing, then select a laundry program for your clothes that ensures that your articles don't get too tight in the laundry bin.
Fabrics such as linen and cotton wrinkle much more than the more robust synthetic materials. That is why you can hang your clothes on hangers until you iron them. Place them near the bathroom because moisture helps prevent them from wrinkling (make sure you always have a window open so that your clothes do not smell bad due to too much moisture). 
Many people pick the clothes off the dryer and immediately put them in a stake until they find the time to iron them. For most unwrinkled clothes possible, it is best to fold them carefully.
Spray with a mixture to reduce ironing time 
If your clothes are very dry, moisten them with a mixture that you can easily make yourself. This blend will dramatically reduce the time of ironing your clothes—Mix 1 cup of distilled water with 1 tsp softener. Put the mixture in a steamer, shake it, and spray it on your clothes while ironing.
Check our laundry room solutions and make your life simpler!
3 reasons why you should iron your clothes:
Ironed clothes look great on us, raise our confidence, and create a pleasant feeling of freshness and cleanliness.
Believe it or not, ironing is a relaxing job! According to modern psychoanalysts, any work that frees your mind to wander any paths of thought is a good idea for relaxation, strengthening the brain and eliminating the stress of everyday life.
Ironing is also antimicrobial. As we iron, high temperatures develop. It helps fight germs, which is made even more effective by using steam. It is the reason why many people, even iron underwear.