7 Smart Ideas To Add More Space In Your Kitchen
7 Smart Ideas To Add More Space In Your Kitchen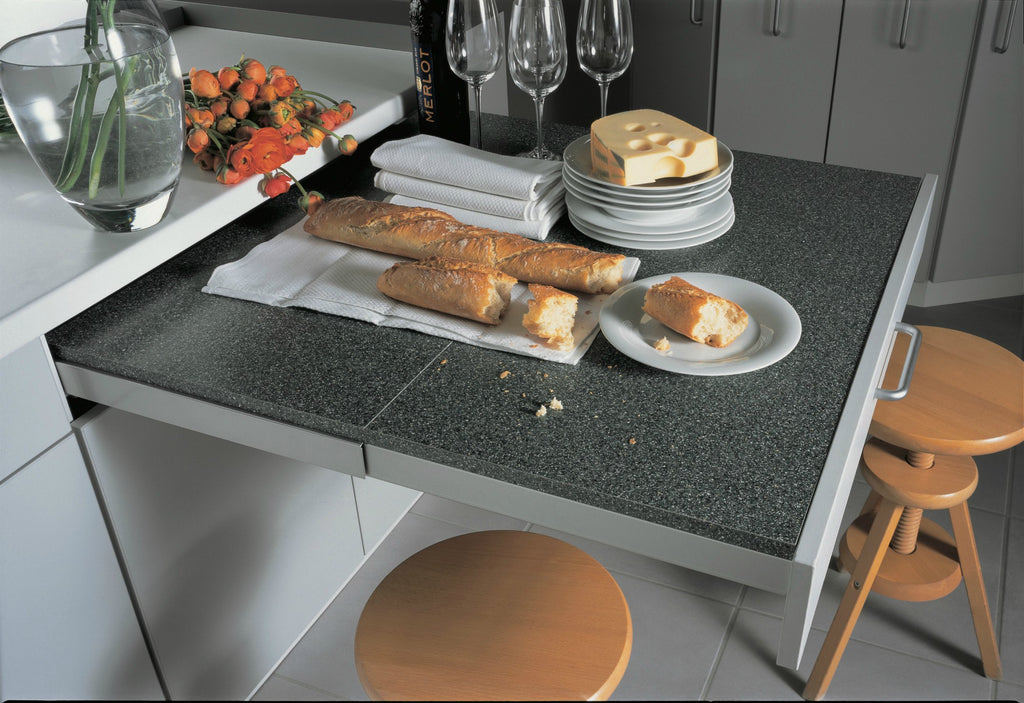 Whether you are planning to refurbish your kitchen or want to know about new trends in decor, then discover some smart and functional ideas that will make your life easier. A kitchen with the right interventions can be 100% functional and have plenty of space to sit and enjoy your food or coffee. You have to exploit it properly.
A brilliant idea is a hidden, comfortable, pull-out table system. You will open the pull-out table whenever you need more counter space and cutting surface on the regular countertop, or whenever you want to have your lunch or breakfast. You can save space by pulling it out only when you want to use it. This table system is especially suitable for small kitchens that lack space.
Install the waste bin inside a cabinet
Empty a kitchen cabinet so you can free space for the trash and recycle bin. This way, you won't have to waste valuable floor space and even reduce odors. Put the trash container in the cupboard and put the bags by it to replace them with ease.
Add drawers under your kitchen island
It is essential to make the most of your kitchen island. If a kitchen island takes up too much space on its own, why not take advantage of it? Add some drawers under the kitchen island and fill them with glasses, dishes, and kitchenware.
Install a pull-down shelf above the oven
You can install a pull-down shelf in the space above the stove and reach top shelves that would be impossible to outreach. This way, you will create more cabinet space and have what you need in hand.
Install a 90° pull-out base rail 
There is usually a gap between the kitchen and the cupboards. You can organize your baking trays, serving trays, or cutting boards, and even your towels with a Pull-Out Base Rail. This way, you save more space, you keep your kitchenware handy, and you will have more free space on your countertop and kitchen cabinets.
Install a pull-out kitchen tower 
These are shelves, which have a mechanism for coming out like drawers. With a compact design, you efficiently store your everyday kitchen utensils. The kitchen tower automatically glides out when you open the cabinet door, and the items are accessible from 3 sides. These shelves are very functional and will make it very easy for you to reach your utensils if you do not have much time at your disposal.
Install a
pull-out spice rack
in which you will have materials that you use frequently. Besides spices, you can store coffee, sugar, flour, and salt. The spice rack will keep the supplies close to cooking and preparation areas. Also, with the pull-out spice rack, you make sure that no dust or insects enter.